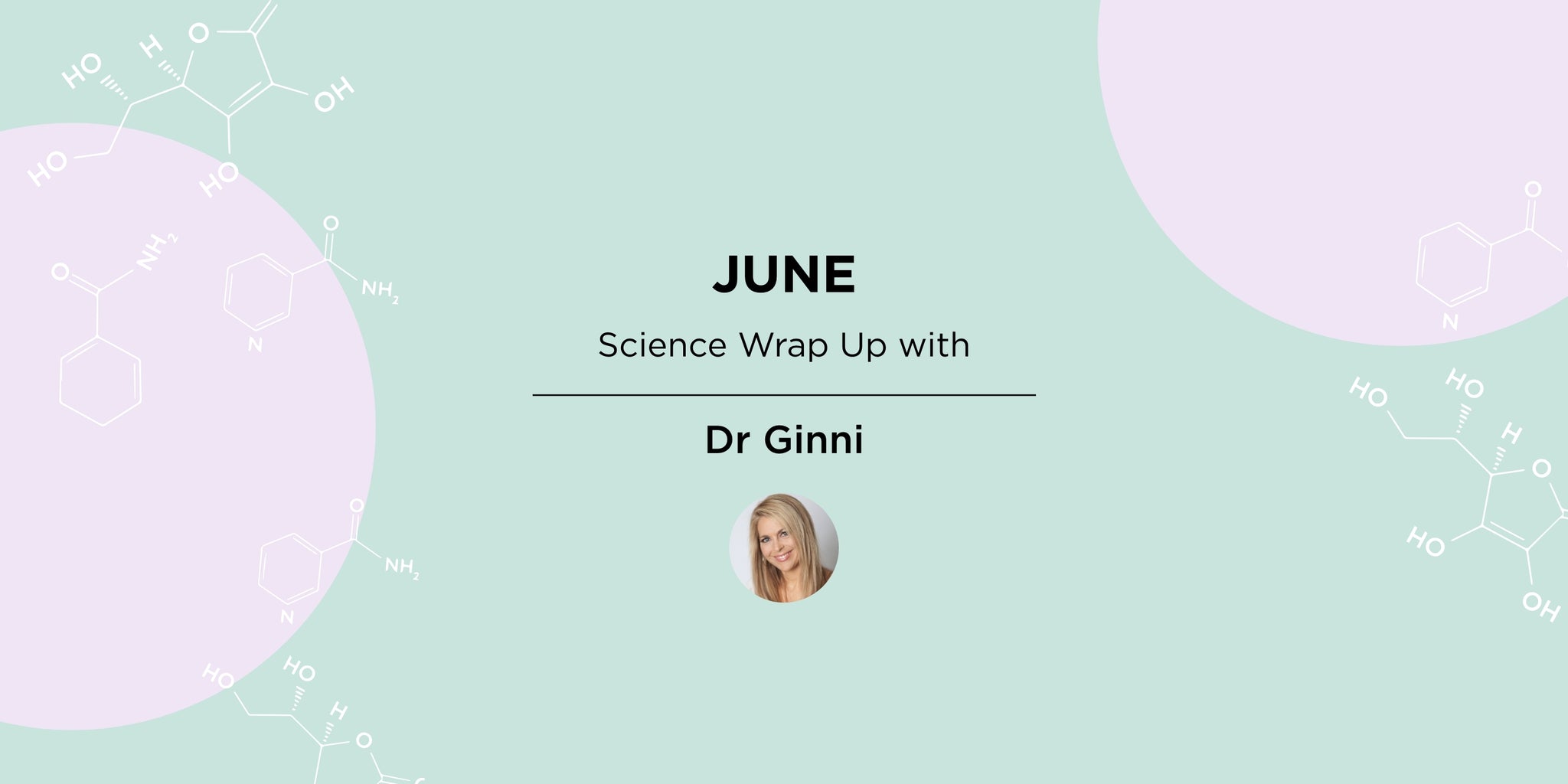 Science Hub
Science Wrap Up June 2022
29 June 2022
Ginni Mansberg
G'day skintellectuals. Well winter hit us with a bang. It has been freezing! Dana, Tess, Casey and Jade have been getting lots of enquiries about dry winter skin. Here at the ESK offices, I have been scouring through the latest medical journals to bring you this month's science wrap and they're quite a cracker!
Go to bed before 11pm for a young face
Are you a late-night owl? Might want to try to head to bed earlier when you read this. A Chinese study of just over 200 women in Shanghai was published in the latest edition of the Clinical, Cosmetic and Investigational Dermatology. They asked the women what time they usually went to bed and then analysed their skin. Those who went to bed after 11pm had less skin hydration, less skin firmness and elasticity, while trans epidermal water loss, sebum and wrinkles were significantly increased compared to those who went to bed before 11. I'm an early bird so this study was super interesting to me.
Hyaluronic Acid is anti-inflammatory, especially after sunburn
 A Japanese study, published in the Journal of Dermatological Science looked at the effects of low and high molecular weight hyaluronic acid on cells in a Petrie dish. These cells were exposed to UV radiation. In the Petrie dish, both low and high molecular weight hyaluronic acid (HA) had strong anti-inflammatory effects. "Skin care with HA-containing products after daily UV exposure can help to keep skin healthy," the authors concluded. One more data point in the emerging evidence for Hyaluronic Acid.
Hair loss after SARS-CoV-2 infection (HLASCI)
Did your hair fall out after COVID? You're not going crazy! It's a thing! And it has a name - Hair loss after SARS-CoV-2 infection (HLASCI), according to the authors of a new meta-analysis of trials published from Japan In The Journal of Dermatology. The cause is actually a process called Telogen effluvium, which is a common cause of hair loss, especially after a severe infection. After COVID, the various studies found that between 6 and 29% of people get hair loss after COVID. As for what to do about it, we don't have a lot of research to draw on. But 5% Minoxidil, which is an over the counter product may help. The authors said there's not enough evidence to recommend vitamin D, biotin, or iron supplements, antioxidant and anti-inflammatory shampoos and lotions or even microneedles.
And that's all for this month ESKers!
If your skin is feeling dry this winter, check out our kit designed specifically for this:
Hydrate and retain moisture with this evidence based kit. Suitable for dry skin or normal skin in very dry climates. 

Gently target fine lines & wrinkles
Fade pigmentation
Improves skin's ability to retain water
And in other ESK news, we launched Spotless last week! Our latest addition to our microneedle patches family! Take a peak here: 
Banish and fade early stage pimples with 300 dissolving Hyaluronic Acid microneedles tipped with Salicylic Acid, Vitamin B3, Tea Tree Oil and Green Tea.
Reduce the size & severity of early-stage pimples
Manage acne and acne scars
No irritation, redness or rebound pigmentation
Each pack contains 8 patches. Each patch is single use.
Reference
https://www.dovepress.com/regular-late-bedtime-significantly-affects-the-skin-physiological-char-peer-reviewed-fulltext-article-CCID
https://www.sciencedirect.com/science/article/pii/S092318112200158X?v=s5#!
https://www.sciencedirect.com/journal/journal-of-dermatological-science
https://onlinelibrary.wiley.com/doi/full/10.1111/1346-8138.16475