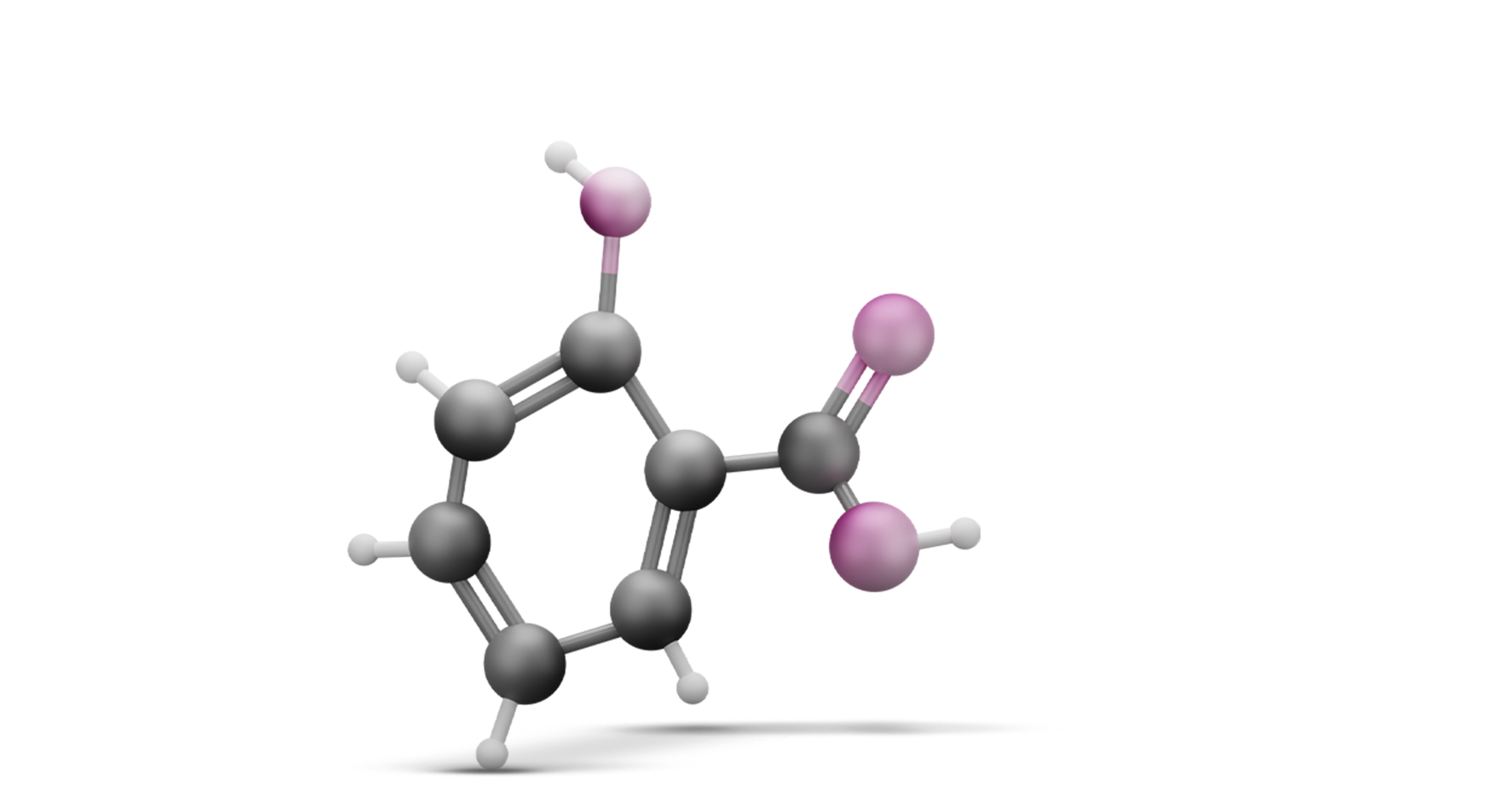 Clear, soft and smooth skin
Salicylic Acid
Salicylic acid (AKA Beta Hydroxy Acid) is both an anti-inflammatory ingredient as well as an exfoliating agent, which means it breaks down and removes excess skin.
As a result, it is effective to help clear and prevent pimples in acne skin. Salicylic acid is also an excellent exfoliant, so it's great for smoothing your skinx as well as for skin conditions that have some overgrowth of skin cells such as psoriasis.
ESK's salicylic acid skincare products have been formulated with 0.5% salicylic acid in our Hydroxy Cleanser and 5% salicylic acid in our Hydroxy Overnight Mask. Unlike many other exfoliating ingredients, salicylic acid is gentle and well tolerated for all skin types.
Buy salicylic acid skincare products online and get free delivery on all purchases in Australia, New Zealand and the USA, plus our ESK money back guarantee.
---
What is salicylic acid?
Often referred to as a Beta Hydroxy Acid (but actually isn't) Salicylic Acid was originally sourced from the bark of the willow tree. It exfoliates the skin allowing room for new skin cell growth and preventing pores from clogging up. As a cousin of aspirin it also acts as an analgesic and has anti-inflammatory and antibacterial properties. That makes it a great ingredient for use in a number of skin conditions including acne and Psoriasis.
What does salicylic acid do to skin?
Can you mix salicylic acid and retinol?
What does salicylic acid do?
Salicylic acid exfoliates the skin (but does so through a different process than Alpha Hydroxy acids), and also has anti-inflammatory and analgesic properties. That means that in addition to being great at managing some skin conditions like Acne, it is also a gentle and well tolerated ingredient which exfoliates the skin and also provides some protection from UV damage!
Can you use salicylic acid and retinol together?
Yes. A couple of studies looked at products which included Vitamin A and Salicylic acid for the treatment of acne and pigmentation . Other studies have looked at a combination of salicylic acid and a form of Vitamin A and also using Retinoids immediately after a salicylic acid peel. All found the treatments to be effective and well tolerated.
Is salicylic acid safe?
Yes… with a qualification. Salicylic acid is generally very well tolerated and is effective and safe at levels used in cosmetics. But if high levels (concentrations > 10%) of Salicylic acid are applied to large areas of the body (ie. more than 50%), there is a risk of Salicylism, particularly in children.
Is salicylic acid good for acne?
Salicylic acid is great for acne. It is one of the few well studied ingredients for use in acne and it is well tolerated too. It is comedolytic which means that it helps clear blocked pores and it also has anti-inflammatory and antibacterial properties.