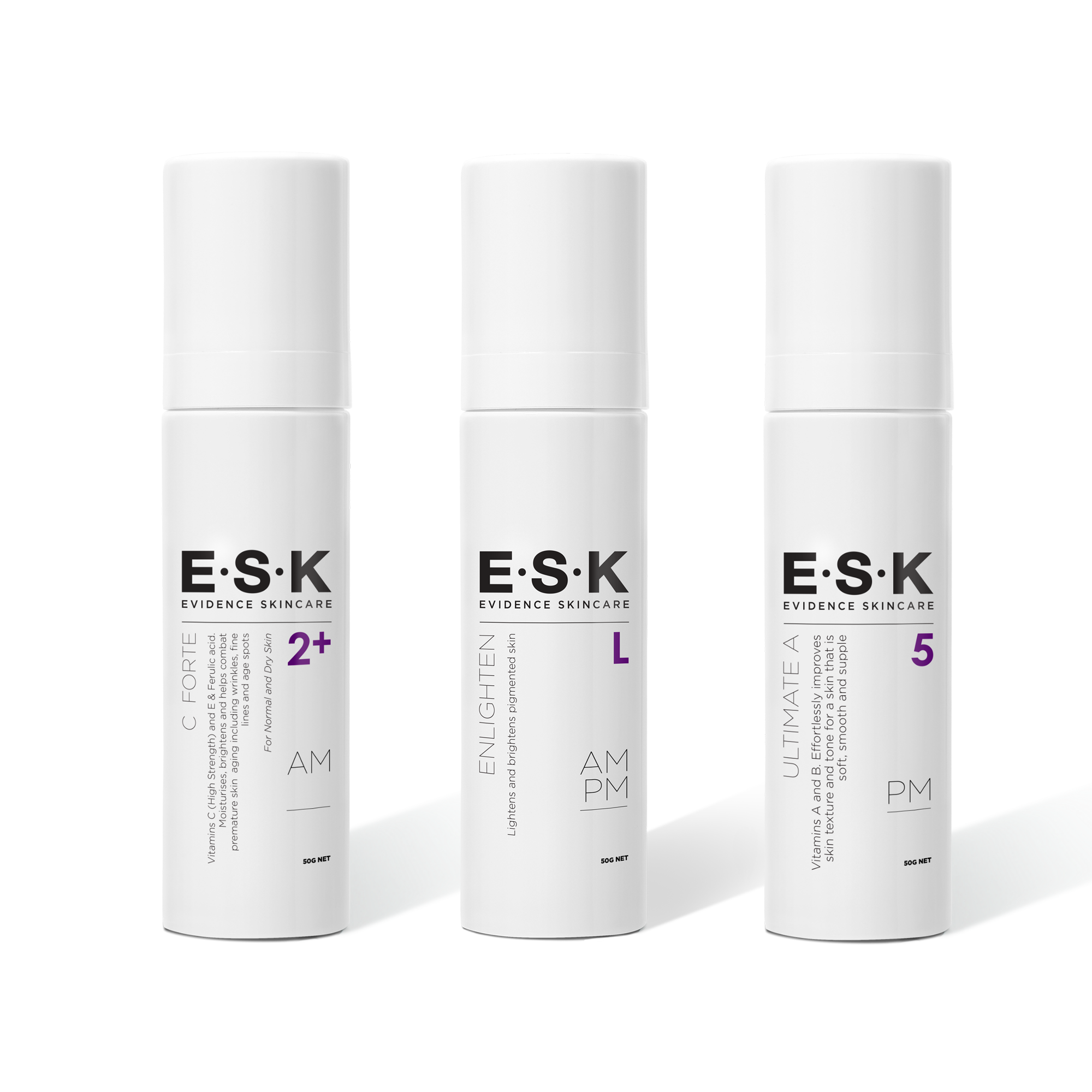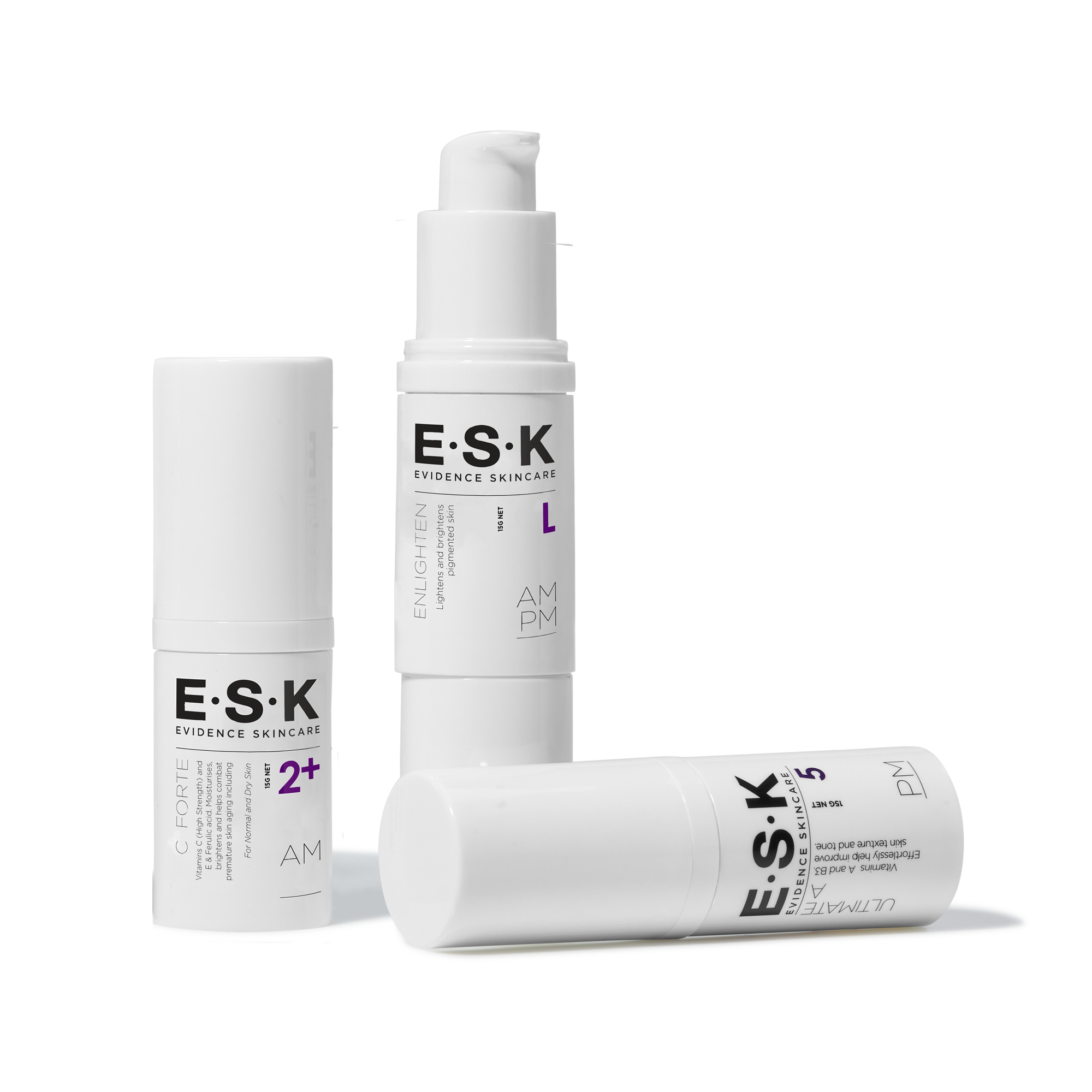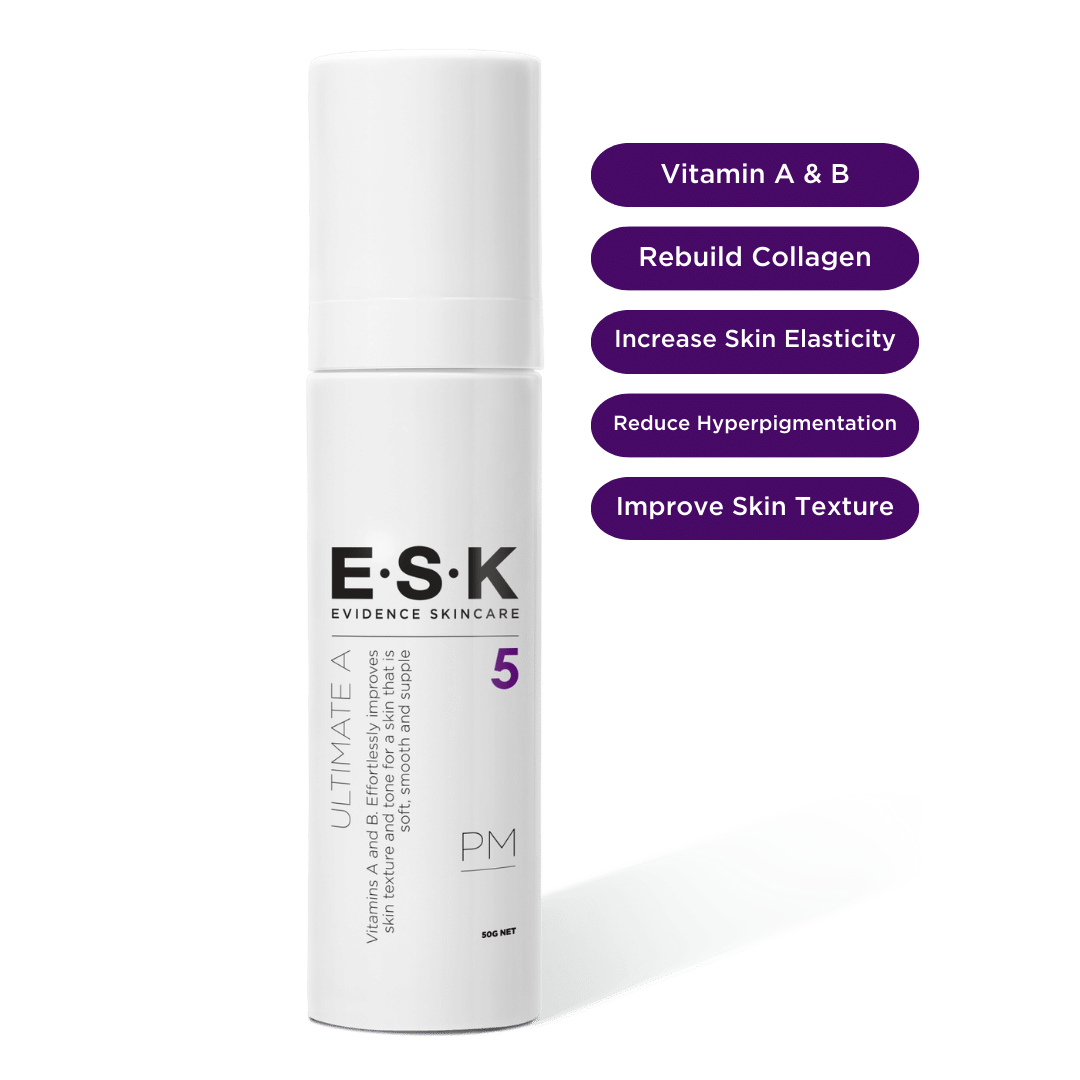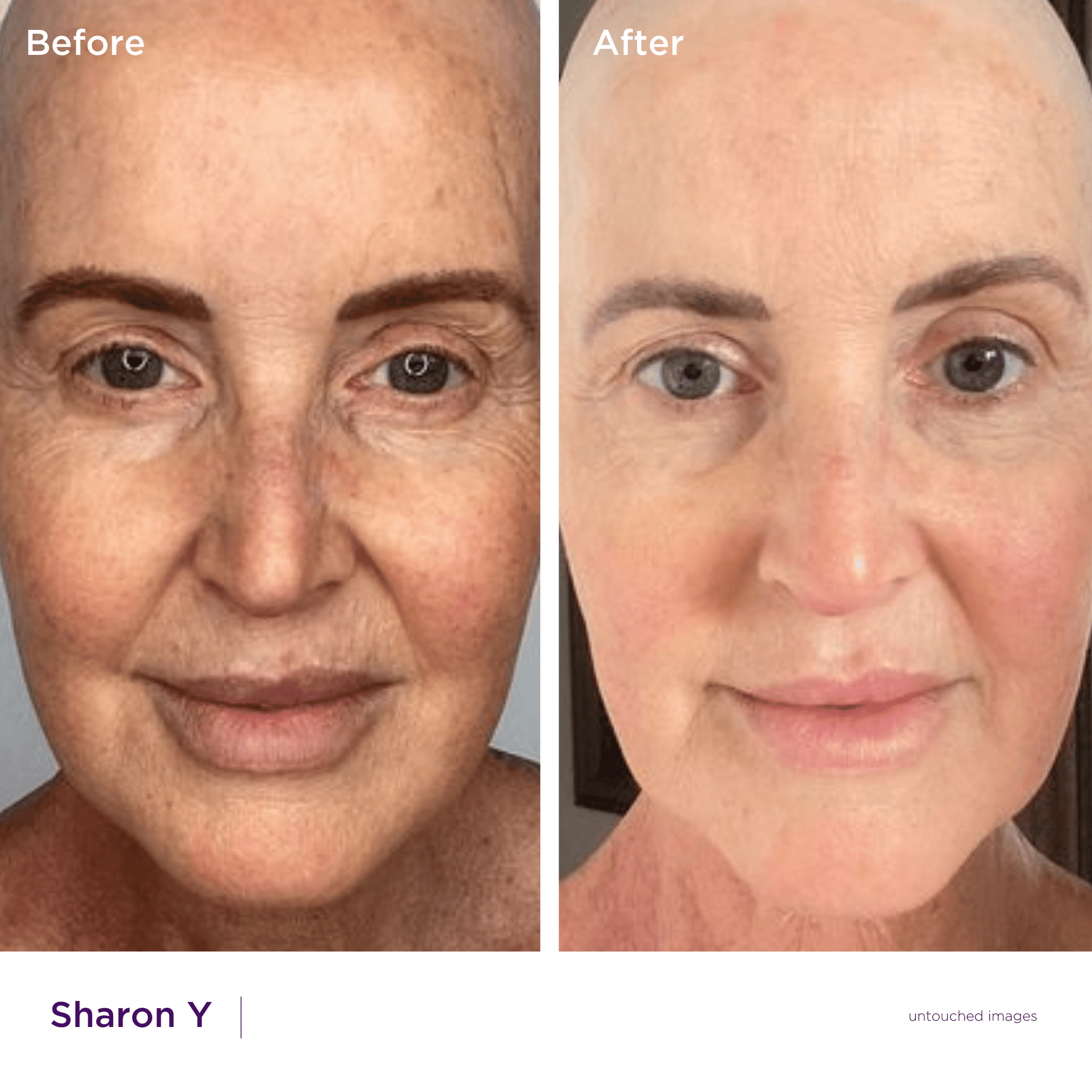 Hero Kit
Why is it called our Hero Kit? Because this proven to work regime will save your skin from dullness, pigmentation and aging skin.
It's that kit that will have your mates saying "Wow you're glowing!"
Hydrates & repairs 
Reduces sun damage
Rebuilds collagen
Reduce
pigmentation
Combat
aging
Brighten &
smooth texture
100% Australian
made and owned
Cruelty free
& Vegan
Free shipping
in Australia, UK, US & NZ*
Money back
guarantee*
Description
Wind back the clock with this bundle of scientifically crafted products using evidence-based ingredients.
These concentrated ingredients gently target fine lines, wrinkles and crows feet, and repair sun damage. Your skin will look and feel smoother, brighter and naturally radiant.
Evidence
4-n-butylresorcinol
Reduces hyperpigmentation, for a lighter more even skin tone. Effectively targets hyperpigmentation and age spots. 4-n-butylresorcinol is a non-cytotoxic highly effective tyrosinase inhibitor making it both effective, non-irritating and safe for continuous long-term use.
Retinal
Retinal is the number 1 "must have ingredient" in any skin care regime. "Rewinds the clock on skin aging" and results in increased skin elasticity and reduces wrinkles, fine lines and pigmentation. Also effective in managing acne.
Niacinamide
Manages Acne, Rosacea and eczema, reduces pigmentation and improves skin barrier function. An Anti-Oxidant, assists in repair of cell DNA, improves skin barrier function and manages the skin's natural oil production increases skin elasticity and reduces pigmentation.
L-Ascorbic Acid
An anti-oxidant, effective improving protection from and repair of sun induced premature aging. It reduces wrinkles, fine lines, skin roughness and pigmentation3. L-Ascorbic acid is naturally unstable and must be formulated in an oil base in order to delay oxidisation.
Emerging evidence
Ferulic Acid
Ferulic acid's emerging evidence suggests it can stimulate more skin cells, fibroblasts, collagen and elastin, improve the effectiveness of Vitamin C and help to reduce fine lines and wrinkles.
Usage
C FORTE:
Apply 1 – 2 pumps to fingertips and apply to face after cleansing in the morning. Also for use on décolletage, back of hands and forearms.
Note: on acne prone skin patch test and start with half recommended dosage, keeping away from the "T" zone. If breakout continues, discontinue use.
ENLIGHTEN
Apply 1 – 2 pumps to face (and other areas of hyperpigmentation)
Note: for best results, use sunscreen during daylight hours
ULTIMATE A
Apply 1 – 2 pumps to face at night after cleansing.
Note: Do not use if pregnant or breast-feeding. Sunscreen should be used during daylight hours when using Vitamin A
Ingredients
C FORTE:
Glycerin, Water/Aqua, Propylene Glycol, Ascorbic Acid, Butylene Glycol, Ethoxydiglycol, Phenoxyethanol, Tocopherol, Glycine Soja (Soybean) Oil, Ferulic Acid, Xanthan Gum
ENLIGHTEN:
Water (Aqua), Niacinamide, Glycerin, Caprylic/Capric Triglyceride, Ethoxydiglycol, Dimethicone, Coco-Caprylate, Glyceryl Stearate, Cetearyl Alcohol, PEG-100 Stearate, Butyrospermum Parkii (Shea) Butter, Phenoxyethanol, Maltodextrin, Ascorbyl Tetraisopalmitate, Hydrocarbons C12-C16, Caprylyl Glycol, Calcium Pantothenate, Xanthan Gum, 4-N-Butylrescorcinol, Disodium EDTA, Dodecylheptaglycol, Hydrocarbons C11-C13, Pentylene Glycol, Urea, Magnesium Lactate, Papain, Ethylhexylglycerin, Silicic Acid, Tocopherol Acetate, Citric Acid, Fructose, Sodium Hydroxide, Urea, Potassium Lactate
ULTIMATE A:
Water (Aqua) , Macadamia Ternifolia Seed Oil, Caprylic/Capric Triglyceride, Glycerin, Prunus Amygdalus Dulcis (Sweet Almond) Oil, Niacinamide, Sucrose Distearate, Cetearyl Alcohol, Sucrose Stearate, Ethanol, Tocopheryl Acetate, Dehydroacetic Acid, Benzyl Alcohol, Retinaldehyde, Glycolic Acid, Xanthan Gum, Sodium Hyaluronate
We think you might also enjoy these products