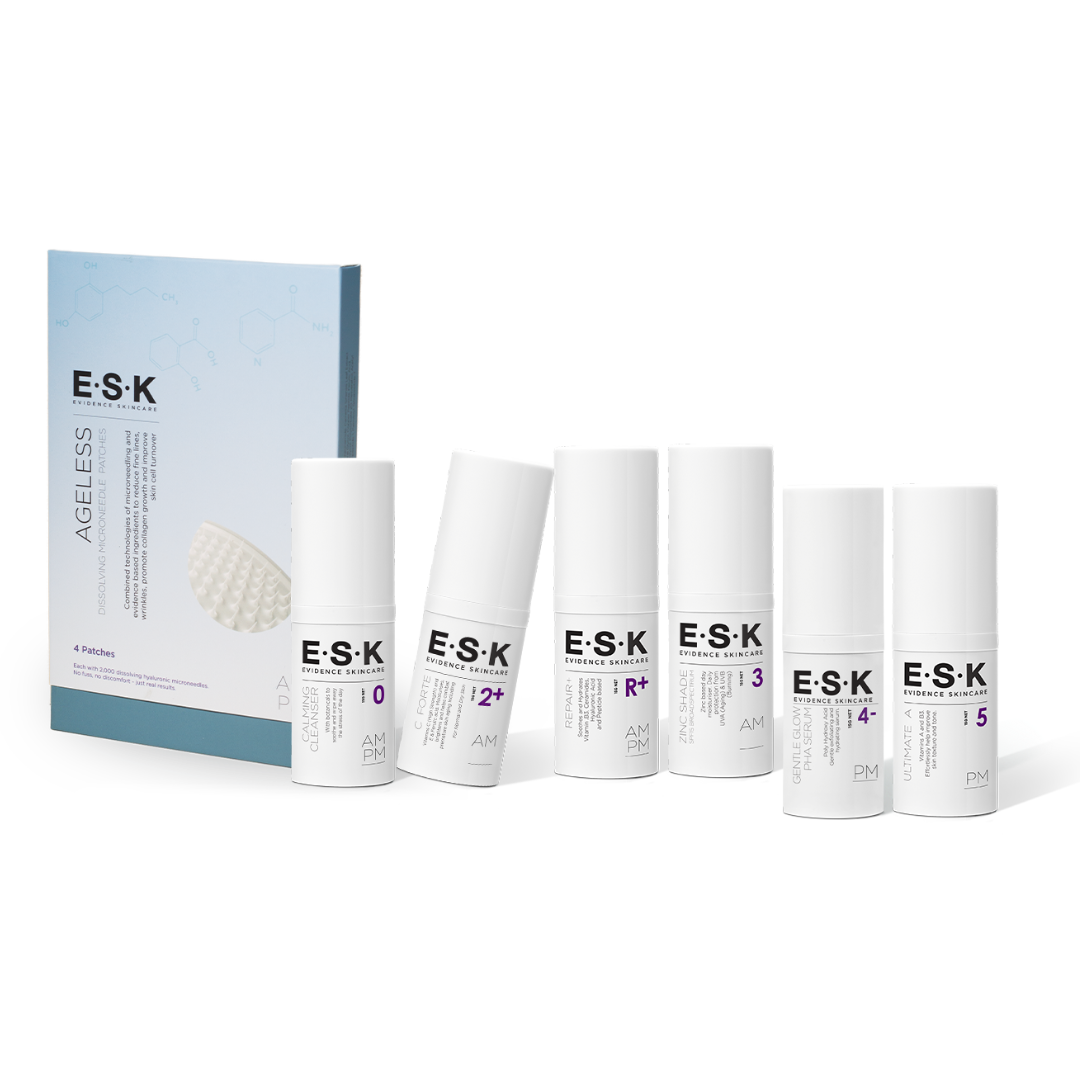 Menopause Kit
After menopause, your mature skin becomes drier, rougher and more delicate. The result? Hello itchy skin, feeling sensitive to everything and dry patches along with more fine lines and wrinkles. Well, luckily, this kit has you covered! We've carefully crafted this bundle with evidence-based ingredients, to renew and restore your skin!
Wake up with brighter, glowing and younger skin.
Reduce fine lines, wrinkles and crow's feet.
Hydrate and repair your skin.
Boost
collagen
Reverse
sun damage
Wind back
the clock
100% Australian
made and owned
Cruelty free
& Vegan
Free shipping
in Australia, UK, US & NZ*
Money back
guarantee*
Description
Wind back the clock with this bundle of scientifically crafted products using evidence-based ingredients.
These concentrated ingredients gently target fine lines and wrinkles, fade pigmentation, minimize the appearance of pore size and brighten dull skin.
Evidence
Niacinamide
Manages Acne, Rosacea and eczema, reduces pigmentation and improves skin barrier function. An Anti-Oxidant, assists in repair of cell DNA, improves skin barrier function and manages the skin's natural oil production increases skin elasticity and reduces pigmentation.
L-Ascorbic Acid
An anti-oxidant, effective improving protection from and repair of sun induced premature aging. It reduces wrinkles, fine lines, skin roughness and pigmentation3. L-Ascorbic acid is naturally unstable and must be formulated in an oil base in order to delay oxidisation.
Glycolic and Lactic Acid
Exfoliates and smooths the skin. Improves skin texture and tone through exfoliation. Helps remove dead skin cells on the surface and promotes skin cell growth.
Retinal
Retinal is the number 1 "must have ingredient" in any skin care regime. "Rewinds the clock on skin aging" and results in increased skin elasticity and reduces wrinkles, fine lines and pigmentation. Also effective in managing acne.
Dissolving Microneedles
Dissolving Microneedles can up our skincare game, by safely and painlessly getting better results than those that we get from using traditional creams or serums alone.
Since 2016, our understanding of dissolving microneedles and how they can be used for delivering skincare ingredients (and medications) has come a long way. They help in all sorts of ways, but the bottom line is that can help get better results from our skincare.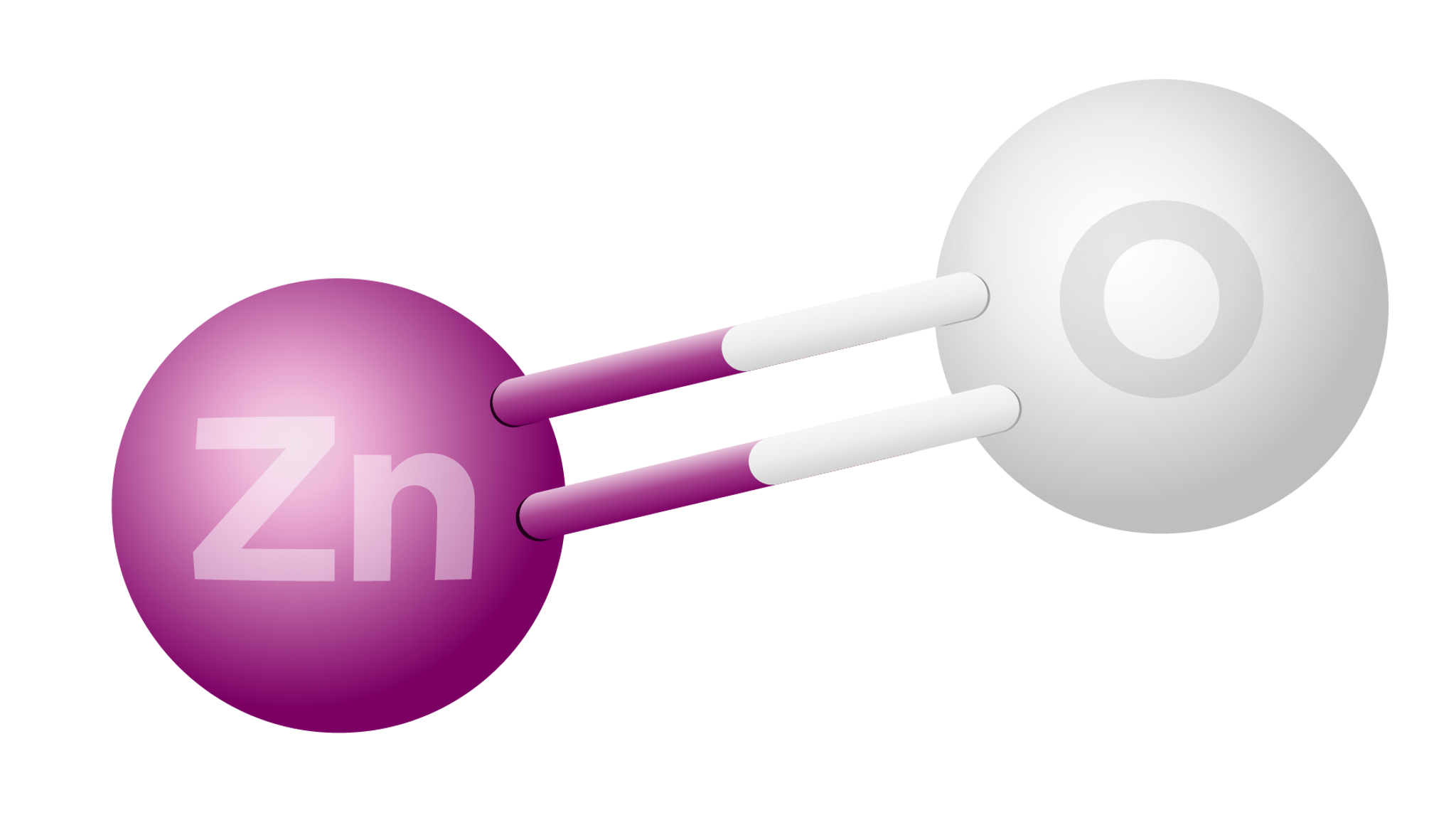 Zinc Oxide
As a physical or "inorganic" sunscreen, zinc oxide forms a physical barrier to block UVR from reaching the skin, by scattering, reflecting, and absorbing UV.
Emerging evidence
Ceramides
The emerging evidence suggests that smaller ceramides can improve the skin barrier function which helps with skin hydration and decreasing skin inflammation.
Hyaluronic Acid
The optimum Hyaluronic Acid (HA) to have in skincare is still a matter of debate. However, there is some emerging evidence for medium-size HA to be absorbed by the skin and promoting wound healing and skin regeneration.
Ferulic Acid
Ferulic acid's emerging evidence suggests it can stimulate more skin cells, fibroblasts, collagen and elastin, improve the effectiveness of Vitamin C and help to reduce fine lines and wrinkles.
Green Tea
The emerging evidence for green tea in skincare suggests that it can improve acne, prevent damage from UV radiation and possibly help those living with skin conditions such as dermatitis and rosacea.
Copper Peptide
Some studies for copper peptides in skincare demonstrated that they improve skin elasticity and firmness, as well as reducing fine lines, wrinkles, sun damage and hyperpigmentation.
Resveratrol
For a long time, scientists have wanted to add resveratrol to skincare for its antiseptic and anti-inflammatory. Some studies have shown potential for prevention of UV damage, from skin aging to skin cancer.
Lactobionic Acid and Gluconolactone
Poly Hydroxy acids are similar to Alpha Hydroxy acids in that they exfoliate and smooth the skin surface, but they are much more gentle than their AHA cousins. Not only can be used on sensitive skin including on Rosacea, Eczema and post procedure skin, but also appear to calm the skin.

Usage
CALMING CLEANSE:
For use as a gentle and calming cleanser: Wet face with warm water, apply 2-3 pumps of cleanser to fingertips and gently massage on face and neck. Rinse thoroughly with warm water.
For use as a makeup remover: Apply to a cotton swab and gently wipe makeup off. Follow makeup removal with use of Hydroxy Cleanser.
C FORTE:
Apply 1 – 2 pumps to fingertips and apply to face after cleansing in the morning. Also for use on décolletage, back of hands and forearms. For use on normal skin (in a dry climate) & dry skin.
REPAIR +:
Apply 1 – 2 pumps to fingertips and apply to face after C Forte in the morning. Also for use on décolletage, back of hands and forearms. May also be used at night for additional hydration. For use on dry, normal and sensitive skin.
ZINC SHADE:
Apply 2 – 3 pumps following Repair + in the morning.

Note: Not intended for prolonged exposure to harsh sun.
GENTLE GLOW:
Apply 1 – 2 pumps to the fingertips and apply to face after cleansing at night before night cream.
Also, for use on décolletage, back of hands and forearms.
ULTIMATE A:
Apply 2 – 3 pumps to face following Smooth Serum at night. For use on normal and dry skin.
Note: Do not use if pregnant or breast-feeding. Sunscreen should be used during daylight hours when using Vitamin A.
AGELESS:
Step 1: For use at night on clean skin or even better, over skincare. Ensure that skin is dry.
Step 2: Remove patch from plastic packing. Remove the white protective strip surrounding the patch. Make sure not to touch the needles
Step 3: Apply patch to the desired area. Smooth patch over the skin, applying gentle pressure. A light prickling/ scratching sensation will be felt. Repeat until the prickling sensation is no longer felt. Step 4: Leave the patch on for at least 20 minutes or (preferably) overnight.
Note: It is normal for a residue to remain after removing the patch. (This is excess hyaluronic acid)
Recommended minimum usage frequency: 2 times weekly.
Ingredients
CALMING CLEANSE:
Purified water, Glycine Soja (Soybean) Oil, Glycerin, Lauryl Glucoside, Cetearyl Alcohol & Ceteareth-20, Caprylic/Capric Triglyceride, Stearic Acid, Lavandula Angustifolia (Lavender) Oil, Pelargoneum Roseum, Rosa Damascena, Water & Glycerin & Orchis Mascula Extract, Calophyllum Inophyllum (Tamanu) Seed Oil, Tocopherol, Water, Butylene Glycol & Camellia Sinensis (leaf) Extract, Aloe Barbadensis Leaf Juice, Dehydroacetic Acid & Benzyl Alcohol, Glyceryl Stearate, Hydroxyethyl Cellulose.
C FORTE:
Glycerin, Water/Aqua, Propylene Glycol, Ascorbic Acid, Butylene Glycol, Ethoxydiglycol, Phenoxyethanol, Tocopherol, Glycine Soja (Soybean) Oil, Ferulic Acid, Xanthan Gum
REPAIR +:
Water , Prunus Amygdalus Dulcis (Sweet Almond) Oil, Niacinamide, Glycine Soja (Soybean) Oil, Pentylene Glycol, Propanediol, Cetearyl Alcohol, Ethoxydiglycol, C12-16 Alcohols, Sodium Hyaluronate, Glycerin, Dimethicone, Glyceryl Stearate, Propylene Glycol, Stearic Acid, Palmitic Acid, Hydrogenated Lecithin, Erythritol, Butyrospermum Parkii (Shea) Butter, Sodium Polyacrylate, Tocopherol, Glycerin, Trehalose, Urea, Butylene Glycol, Sodium Lauroyl Lactylate, Phospholipids, Allantoin, Thioctic Acid, Serine, Dehydroacetic Acid, Glycolipids, Ceramide NP, Carbomer, Ceramide AP, Ceramide EOP, Phytosphingosine, Cholesterol, Benzyl Alcohol, Glycine Soja (Soybean) Sterols, Algin, Caprylyl Glycol, Disodium Phosphate, Glyceryl Polyacrylate, Pullulan, Xanthan Gum, Disodium EDTA, Polysorbate 20, Homarine HCL, Potassium Phosphate, Palmitoyl Oligopeptide, Palmitoyl Tetrapeptide-7, Chondrus Crispus Extract
ZINC:
Purified Water, Zinc Oxide & Simmondsia Chinensis (Jojoba) Seed Oil & Glyceryl Isostearate & Polyhydroxystearic Acid, Octocrylene, Cetearyl Alcohol & Ceteareth-20, Butyl Methoxydibenzoylmethane, Cetearyl Alcohol, Tocopherol, Caprylic/Capric Triglyceride, Glycerin, Cetearyl Glucoside & Cetearyl Alcohol, Ceteareth 20, Dimethicone, Propylene Glycol, Dehydroacetic Acid & Benzyl Alcohol, Glycerin,Water, Combretum Farinosum Flower Nectar, Water & Glycerin & Crocus Sativus Stigma Extract, Pelargoneum Roseum, Lavandula Angustifolia (Lavender) Oil, Rose Damascena, Backhousia Citriodora Oil, Xanthan Gum
SMOOTH SERUM:
Purified Water, Alcohol, Hamamelis Virginiana (Witch Hazel)Water, Water & Chondrus Crispus Extract and Sodium Hyaluronate, Glycolic Acid, Lactic Acid, Menthyl Lactate, Butylene Glycol & Water & Bambusa Vulgaris Leaf/Stem Extract, Water & Glycerin & Orchis Mascula Extract, Water & Glycerin & Crocus Sativus Stigma Extract, Gluconodeltalactone, Coceth-7 & PPG-1-PEG 9 Lauryl Glycol Ether & PEG 40 Hydrogenated Castor Oil, Dehydroacetic Acid & Benzyl Alcohol, Lavandula Angustifolia (Lavender) Oil, Pelargoneum Roseum, Rosa Damascena, Backhousia Citriodora Oil, Hydroxyethyl Cellulose
ULTIMATE A:
Purified Water, Macadamia Ternifolia Seed Oil, Caprylic/capric triglyceride, Alcohol, Niacinamide, Prunus Amygdalus Dulcis (Sweet Almond) Oil, Glycerin, Sucrose Distearate, Cetearyl Alcohol, Sucrose Stearate, Polyacrylamide & C13-14 Isoparaffin & Laureth-7, Tocopheryl Acetate, Glycolic Acid, Dehydroacetic Acid & Benzyl Alcohol, Xanthan Gum, Retinal, Oil Lavender Bulgaria, Pelargoneum Roseum, Rose Damascena
AGELESS:
Sodium Hyaluronate, Aqua, Niacinamide, Camelia Sinesis Leaf Extract, Glycerin, Butylene Glycol, Caffeine, Copper Tripeptide-1, Ferulic Acid, Retinal, Carbomer, Caprylyl Glycol, Polysorbate 20, Pichia/Resveratrol Ferment Extract, Potassium Sorbate, Sodium Lactate, Sodium Benzoate, Phenoxyenthanol, Acetyl Hexapeptide-8, Palmitoyl Tripeptide-1, Palmitoyl Tetrapeptide-7
GENTLE GLOW:
Water/Aqua, Butylene Glycol, Lactobionic Acid, Gluconodeltalactone, Glycerin, Chondrus Crispus Extract, Camellia Oleifara seed oil, Tocopherol, Benzyl Alcohol, Glycine Soja (Soybean) Oil, Dehydroacetic Acid, Sodium Hydroxide, Disodium EDTA
We think you might also enjoy these products